As seen on Dr. Phill, Dr. Oz, Access Hollywood, and featured on Buzzfeed, Los Angeles private investigator Ken Childs is the top-tier private investigator serving the greater Los Angeles area. With over 25 years of experience, Ken is a seasoned professional who can help you uncover the truth you seek. Whether you need assistance with a complex legal case, personal matters such as infidelity or child custody issues to corporate investigation and general investigative services; Ken Childs is the go-to expert in Los Angeles County.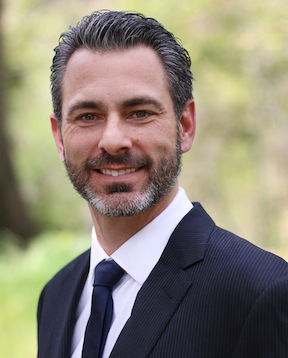 Private Investigators Near You in Los Angeles
Private Investigator Ken Childs can solve the most difficult cases; insurance fraud, child custody investigations, criminal investigations and infidelity to general private Investigations. His extensive knowledge of the law and his unmatched analytical skills. He has the hands on experience and expertise to handle all types of investigations, including surveillance, fraud investigations, and hidden assets.
Experienced, Personalized Private Investigative Services in Los Angeles
What sets Ken apart from other private investigators is his hands on personalized approach to every case. He understands that each situation is unique, and he tailors his investigative methods to suit the specific needs of his clients. He takes the time to listen to your concerns and provides you with regular updates on the progress of your case. While other local private investigators lie about their experience and how they become licensed California private investigators. Most of these Los Angeles private investigators work like call centers. They take in the work and simply "sub" it out to other lesser experienced investigators or non investigators. I know of a Female Private Investigator near me who takes your investigations and gives it to actresses and actors! What investigation do you think your going to get from those investigators! Make sure you hire a licensed, insured and experienced investigator.
Private Investigations in Beverly Hills | private investigator Ken Childs
Ken also maintains the highest levels of confidentiality, so you can rest assured that your privacy and sensitive information will always be protected. Our investigations are held to the strictest ethical standards, ensuring that all evidence collected is admissible in court. Reassuring you will get the best possible outcome.
Private Investigation Services Los Angeles
If you're in need of a private investigator in Los Angeles, look no further than Ken Childs. With his years of experience, personalized approach, and unwavering commitment to excellence, he is the ideal choice for all your investigative needs. Contact Paramount Investigative Services Inc. today to schedule a Free consultation. Take the first step towards uncovering the truth
If you liked this article, you might like our How to Hire a private Investigator near you or What can a private Investigator do for me?  Please be sure to leave a comment below on what we can do for you and or what other topics you'd like us to delve into.  Of simply call for a free case review:   (877) 456-7726